My Grandmother was an extraordinary woman. She was an Austrian Jew from the old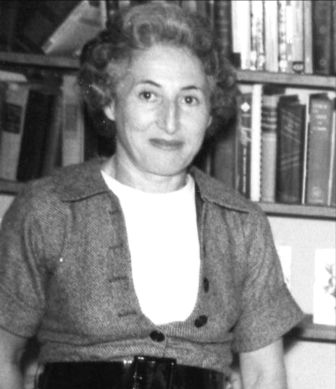 country. Though she stood all of 4'11" she had a presence that no one could deny. She emigrated to the United States as a little girl and lived most of her life in Brooklyn, N.Y.
She had 2 children, a daughter (my Mom), and an older son (my Uncle). My Uncle lived in Staten Island with my aunt and cousins, and me, my parents and sister lived in Queens, and later, Staten Island. My Grandfather would eventually convince Nana to move to Staten Island to be closer to the rest of the family.
But no matter where we all lived, one thing that always stayed the same, was Sunday dinner at Nana's house. Although she was never a great cook (although her Matzoh Ball Soup was second to none,) there was always plenty to eat. Whether family or friend, everyone was welcomed wholeheartedly at her table. Nothing would faze her, even when my eldest cousin and my sister would bring their Italian boyfriends (now husbands) to dinner and they would request Parmesan Cheese for their soup (I know, right?). The families didn't always get along, and there were hard times for all, but at nana's table, everything was always just right.
Even though we were not a religious family, we would gather and celebrate Passover, Channukah, Rosh Hashana, etc. Through good times and bad times, tragedies and triumphs, there was never a shortage of Love, Laughs and Smiles. I miss her terribly, but just the mention of her and the memories come flooding back, and it is impossible not to smile and bring a tear of joy to my eye.
Bryan,
La Mirada, CA